:::
<!#--所有資料+cate tab --> <!#--detail-->
Taipei Cycle 2021-ONLINE application opens
Online Date: 2020/11/18
Modify Date: 2020/11/18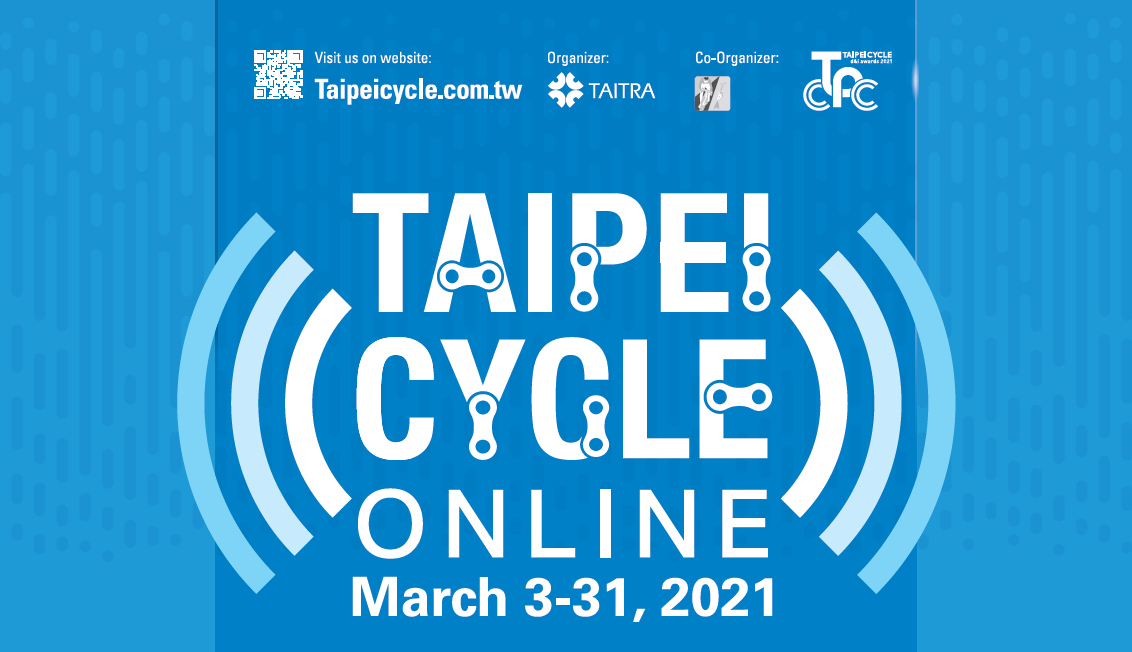 Taipei Cycle 2021 has opened an application process for an online and physical show from November 18. Due to the uncertainties created by the COVID-19 pandemic this year and the unpredictability of global travel restrictions in 2021, we try to offer flexibility around your participation.
Please note that exhibitors who wish to continue to participate in Taipei Cycle 2021 (online or physical) need to apply their space online. Exhibitors who would like to continue their participation in the physical show will be relocated. The new location of the physical show will be notified by early January.
In this online form, exhibitors are able to apply both online and physical of the show. If you decide to forgo participation in 2021, you don't need to complete this form.
See the link below to process your application. To make the application process easier, note that we only accept the online application via the following links.
From this June, TAITRA has adopted SSO system (Single Sign-on). All exhibitors need to register their account before processing the online application.
This is a very difficult time for the cycling industry as a whole, and we would like to thank all the exhibitors who have remained committed to us throughout this period.
Taipei Cycle Organizing Team.